Welcome to Tunnels Wiki
Tunnels is an amazing book series by Roderick Gordon and Brian Williams. The books take place in England and an underground world, with Will Burrows and Chester Rawls as the main characters. The books in order are: Tunnels, Deeper, Freefall, Closer, Spiral, and Terminal. The Tunnels Wiki could use a lot of help. Please help out by editing pages about locations and characters with everything you know about Tunnels!
What's new on Tunnels Wiki
5/1/15- Tunnels Fans!!!! We need you!!!!

Hello everyone!!! I am a huge Tunnels fan, and one of the main contributors to this wikia. Tunnels is such an amazing series, and I hope that more people will read it! I have been really improving the site, but I need more help. Whether you are an admin or a guest contributor, you can help us! And hopefully that Tunnels movie will start development soon, I'm looking forward to it. Happy digging everyone! :)

2/28/2013 - TUNNELS MOVIE ANNOUNCEMENT!
Mikael Håfström has been signed to direct the Tunnels movie! For more details:
http://www.roderickgordon.com/?p=592
Helping out
You can help this wiki by:
Writing articles. To write a new article, just enter the article title in the box below.
Don't have any ideas? Check out the wanted articles
Adding content. You can edit articles that already exist, especially the stubs. You can also help out by adding images to the page - see the upload page.
Featured article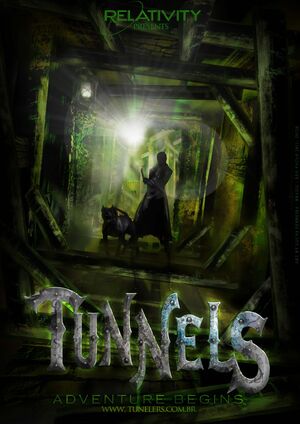 Tunnels is the film adaptation of the first installment of the novel series from Scholastic/Chicken House publishing, by authors Roderick Gordon and Brian Williams, which has sold over one million copies and has been published in nearly forty countries worldwide. Read more
Featured media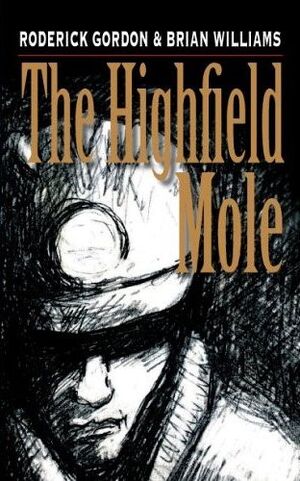 The book was initially self-published as The Highfield Mole in 2005, and re-released as Tunnels by Chicken House in 2007